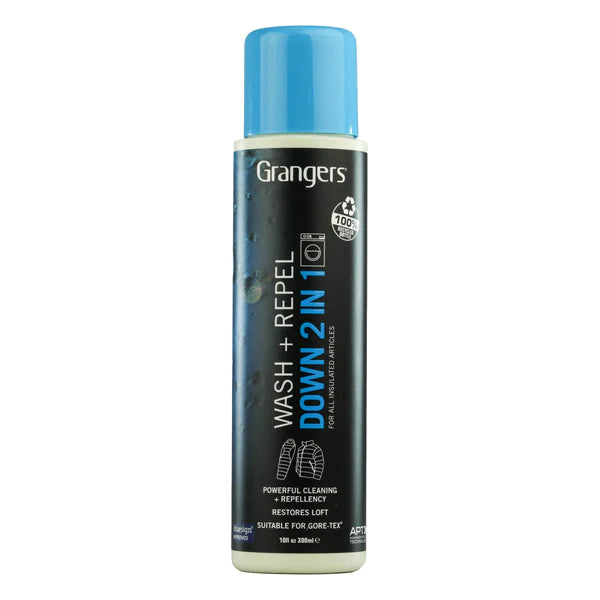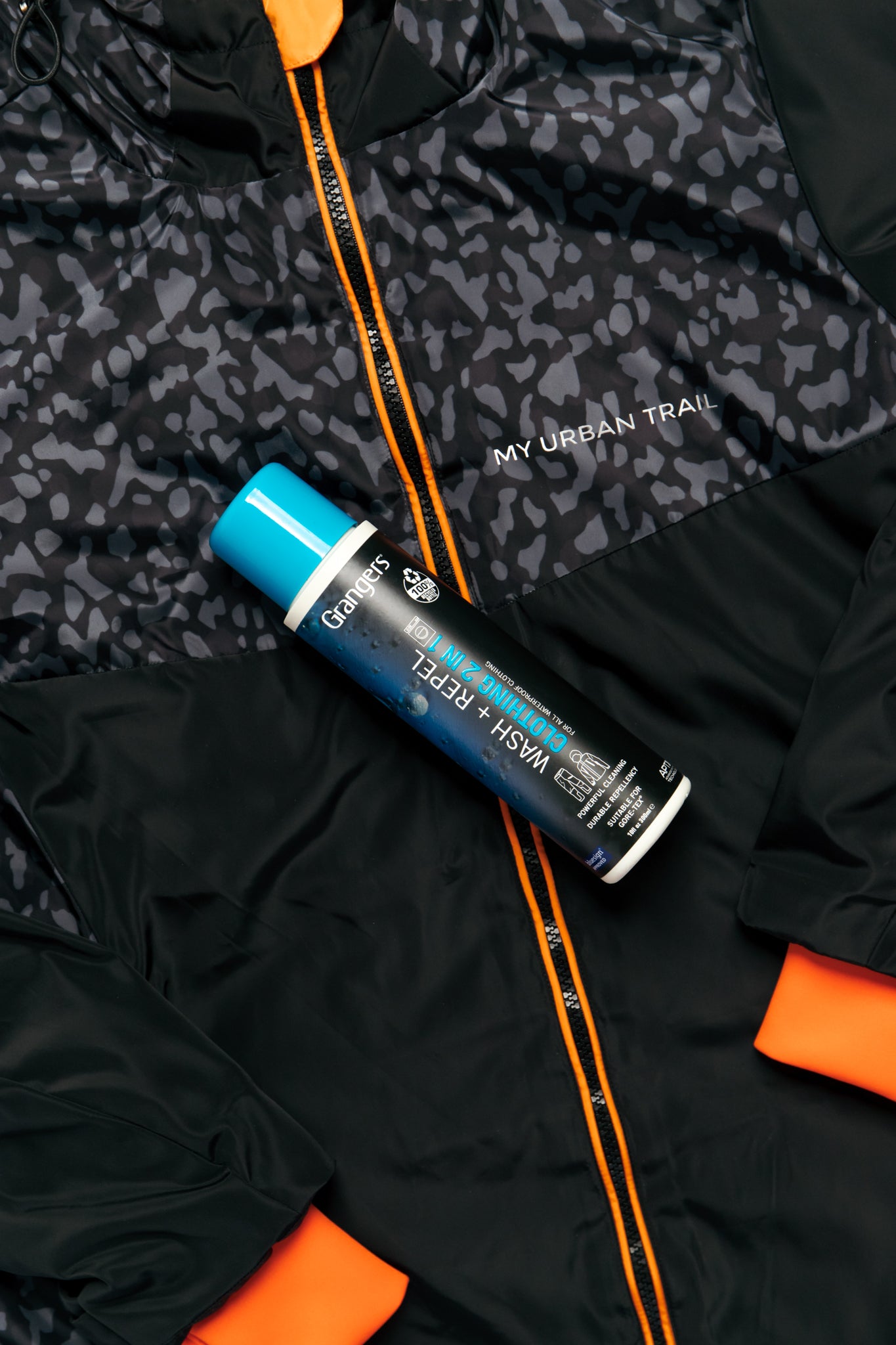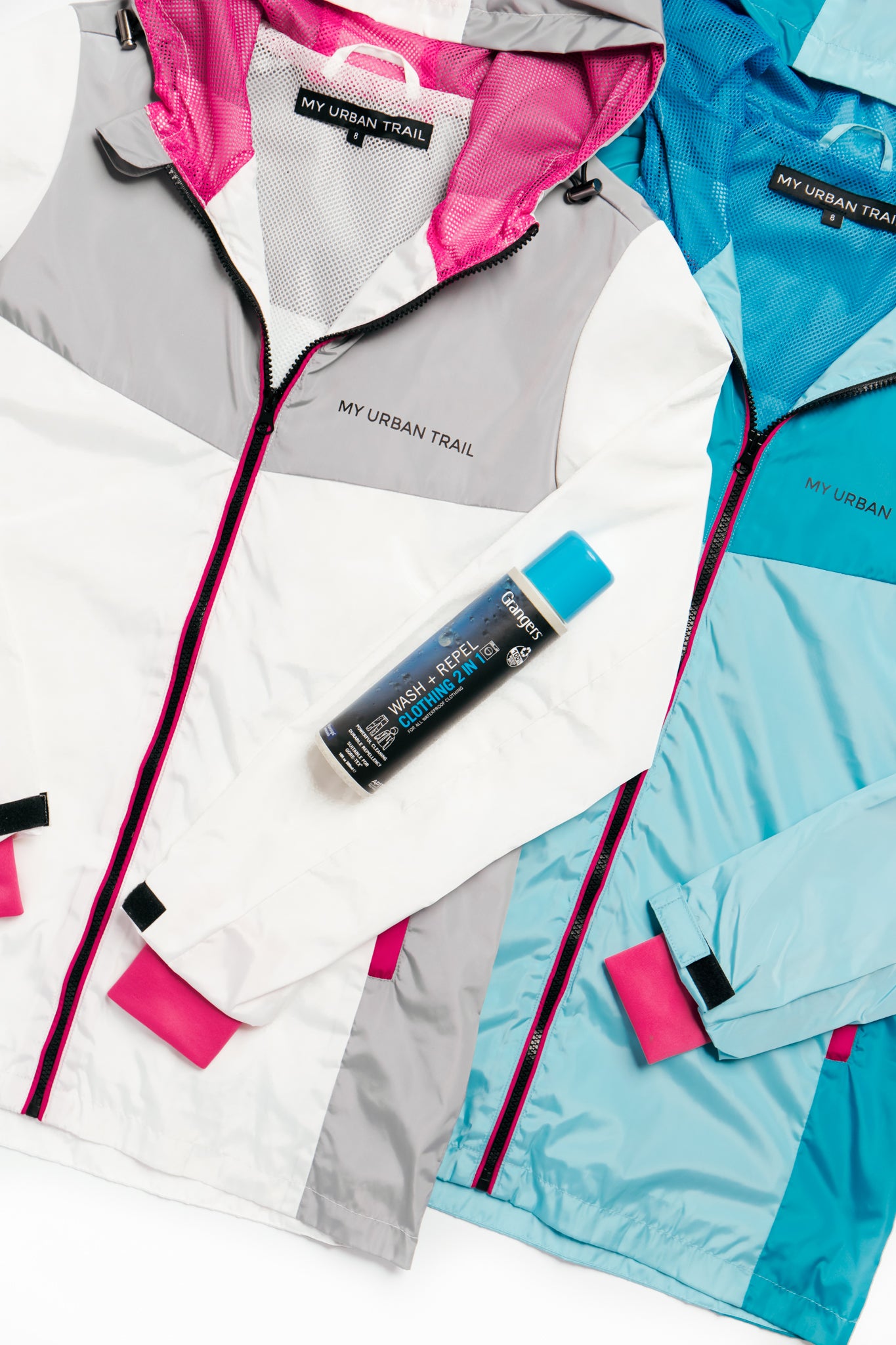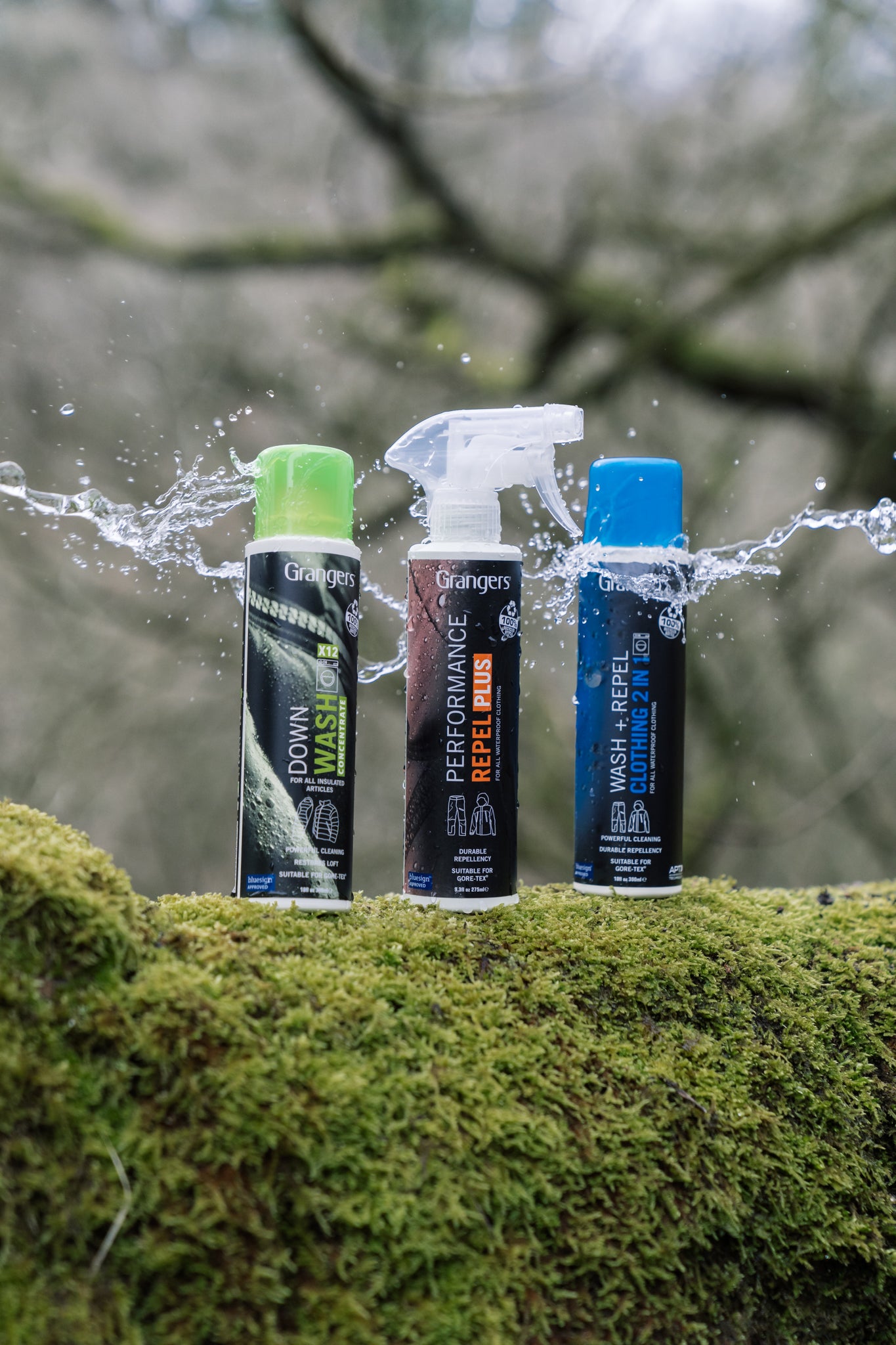 GRANGERS WASH + REPEL CLOTHING 2 IN 1
In order to protect your WANDERLUST Waterproof Jacket, we highly recommend using the GRANGERS Wash + Repel Clothing 2 in 1. It will not only provide longevity for your waterproof gear but also effectively cleans and keep your favourite waterproof looking its very best so you feel your very best. This one-of-a-kind 2 in 1 formula will not only save you time, water and energy but also ensure sustained performance and breathability to your waterproof.
Why we love it
- Durable repellency
- Saves energy & water
- Unique 2 in 1 formula
- Maximises breathability
- 100% recycled bottle
How To Use: 
• Use two 50ml capfuls per garment.
• For best results, we recommend reproofing garments separately.
• Pour product directly into the detergent drawer of your washing machine.
• Wash on a full cycle at 30°C/86°F 
• Air-dry or tumble-dry if care label permits
GRANGERS WASH + REPEL CLOTHING 2 IN 1