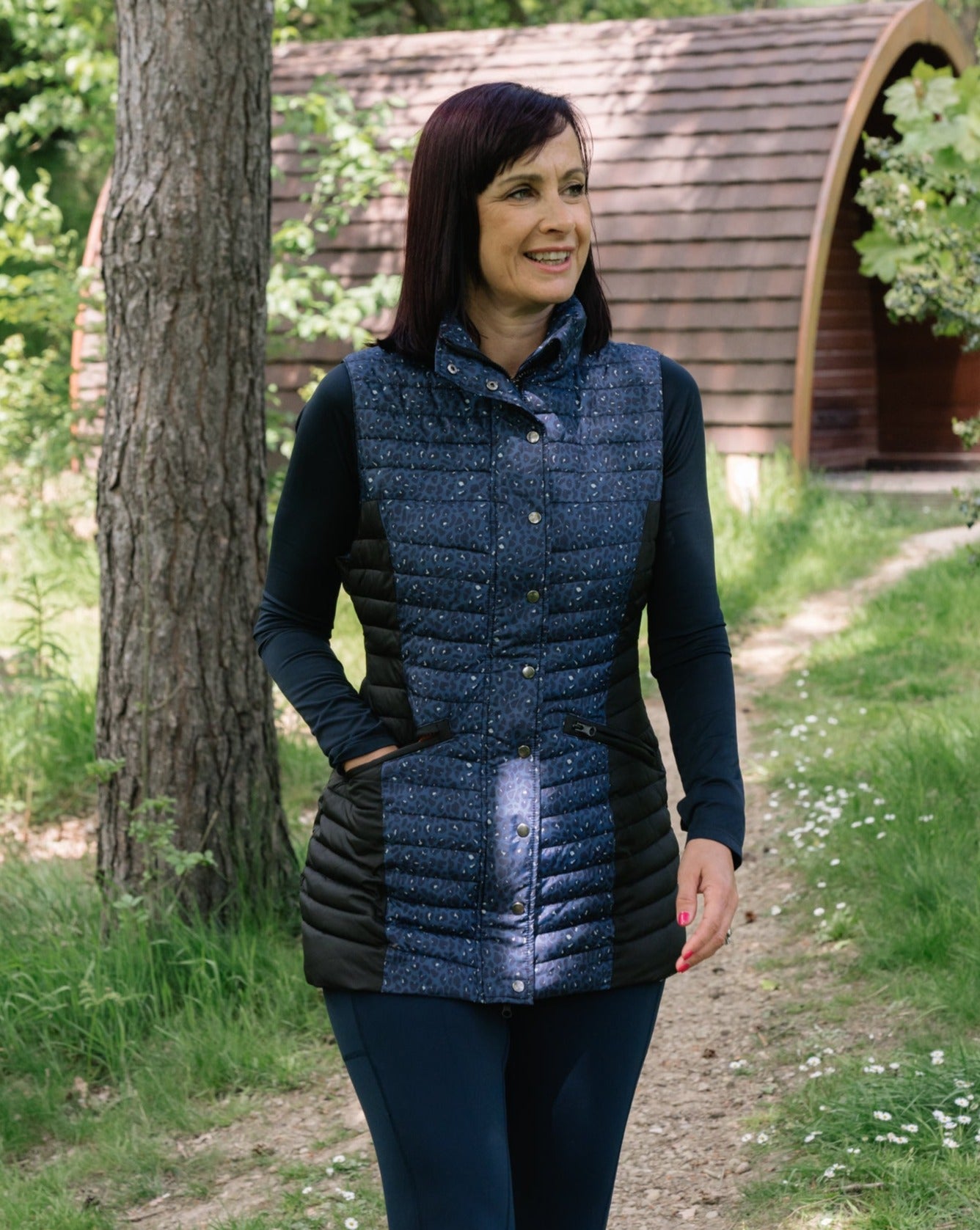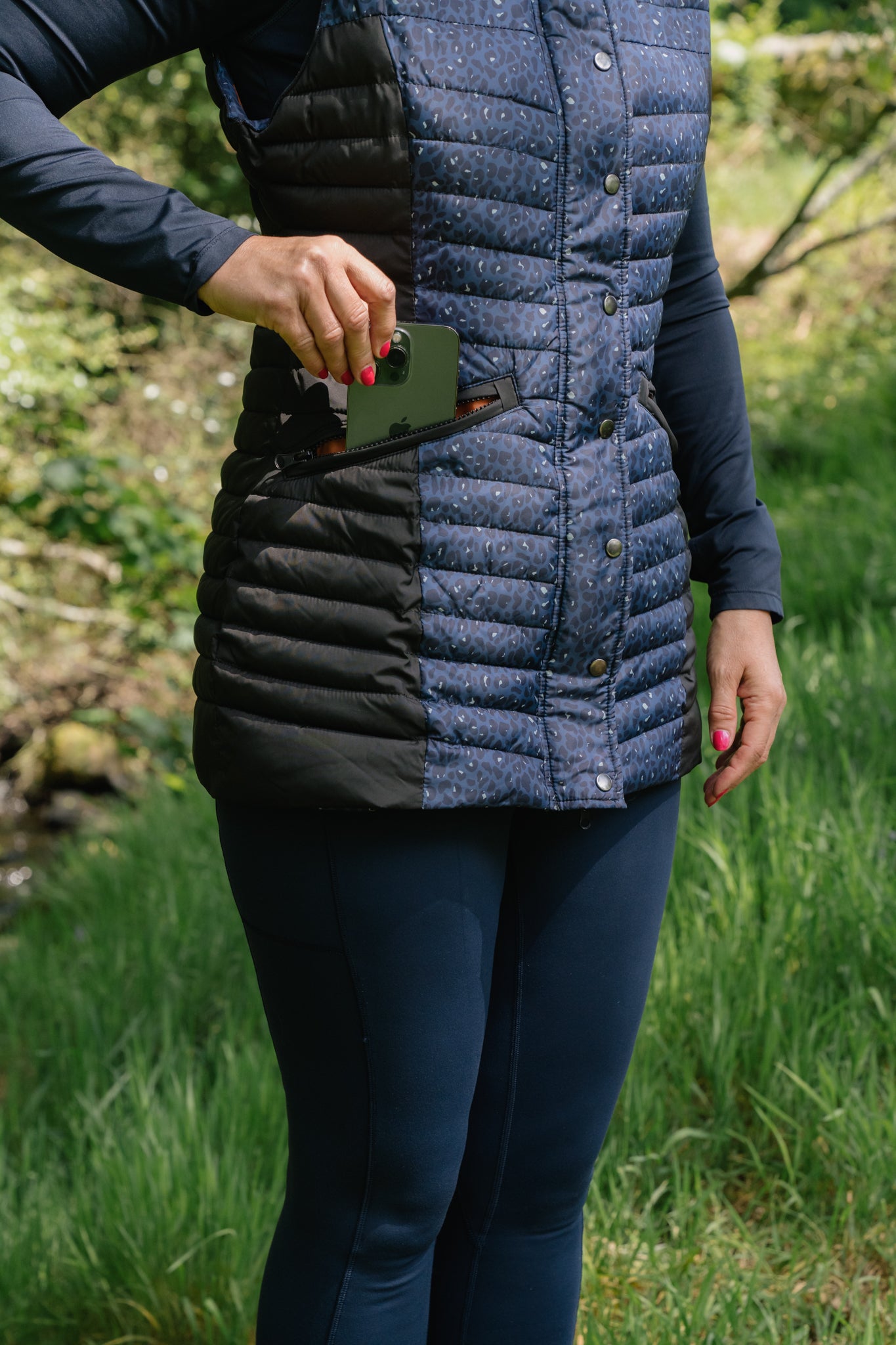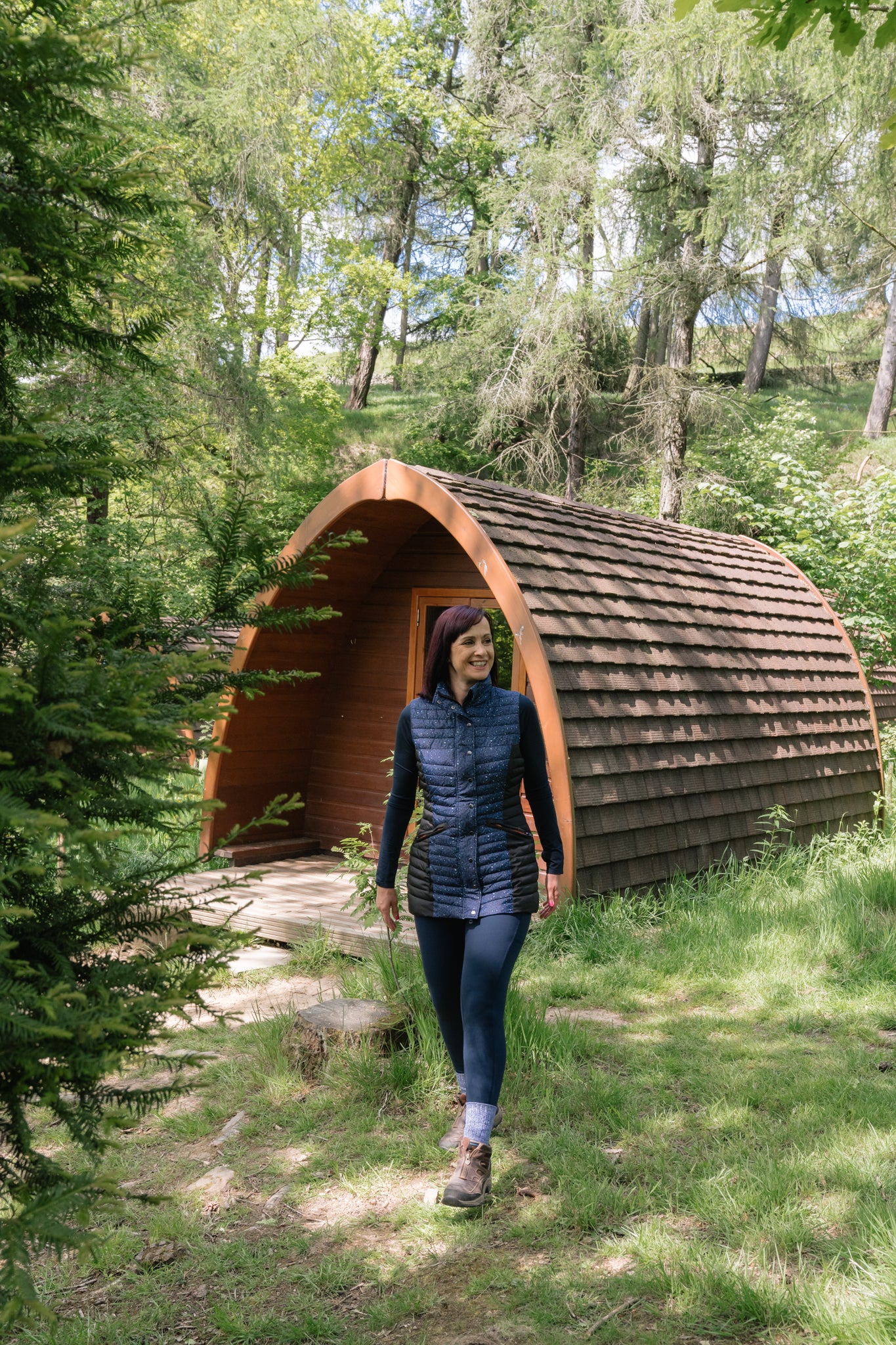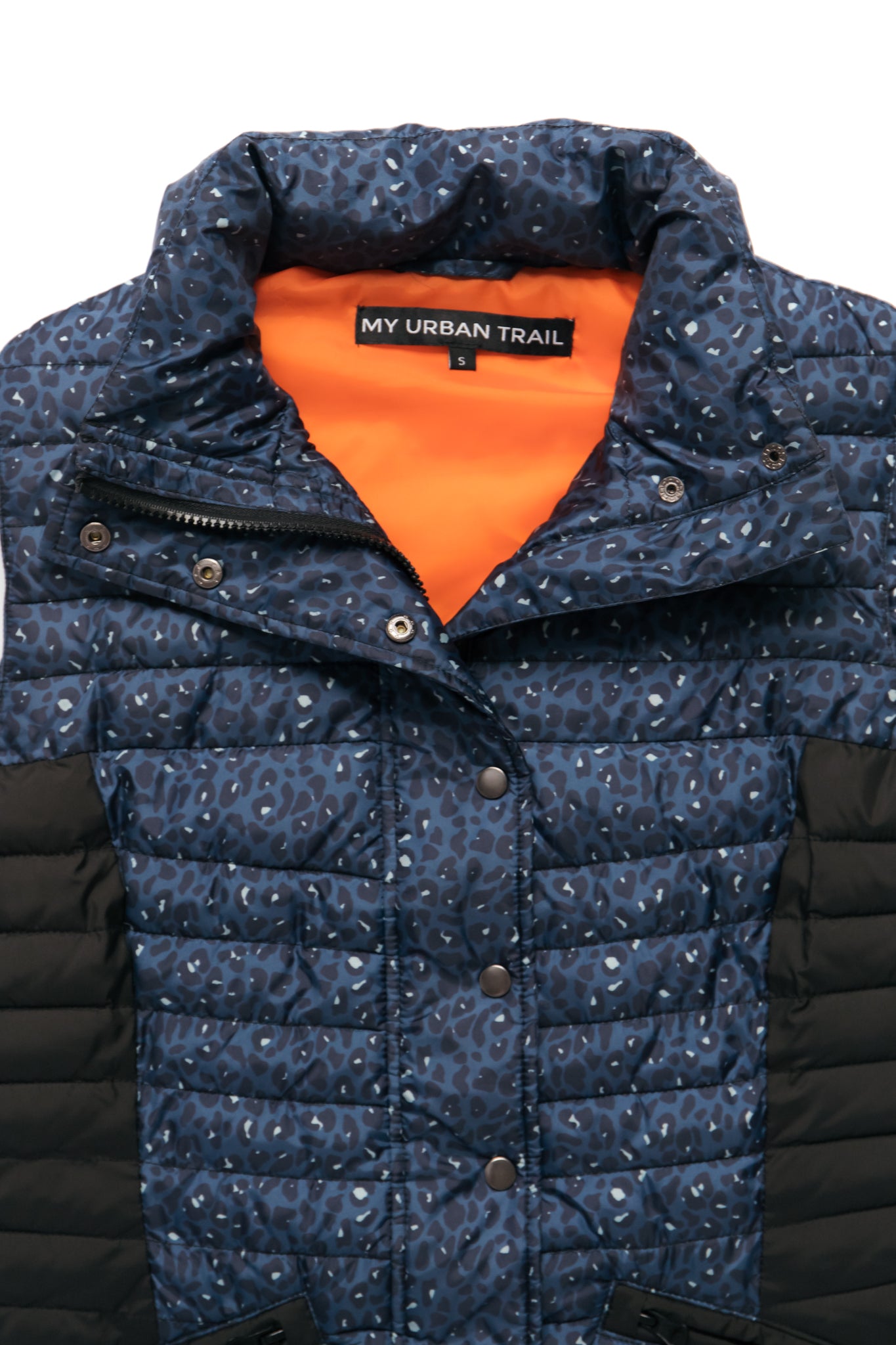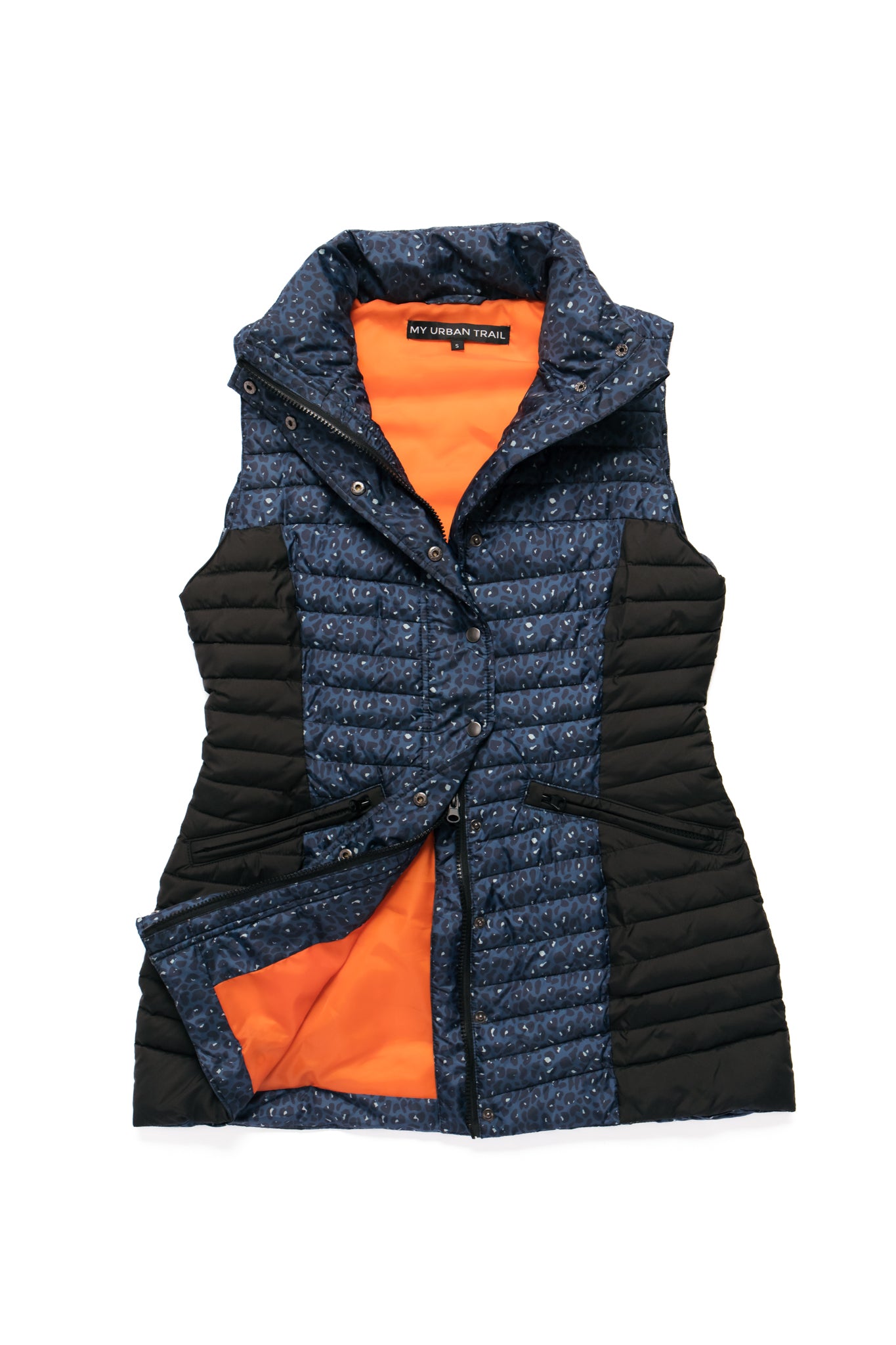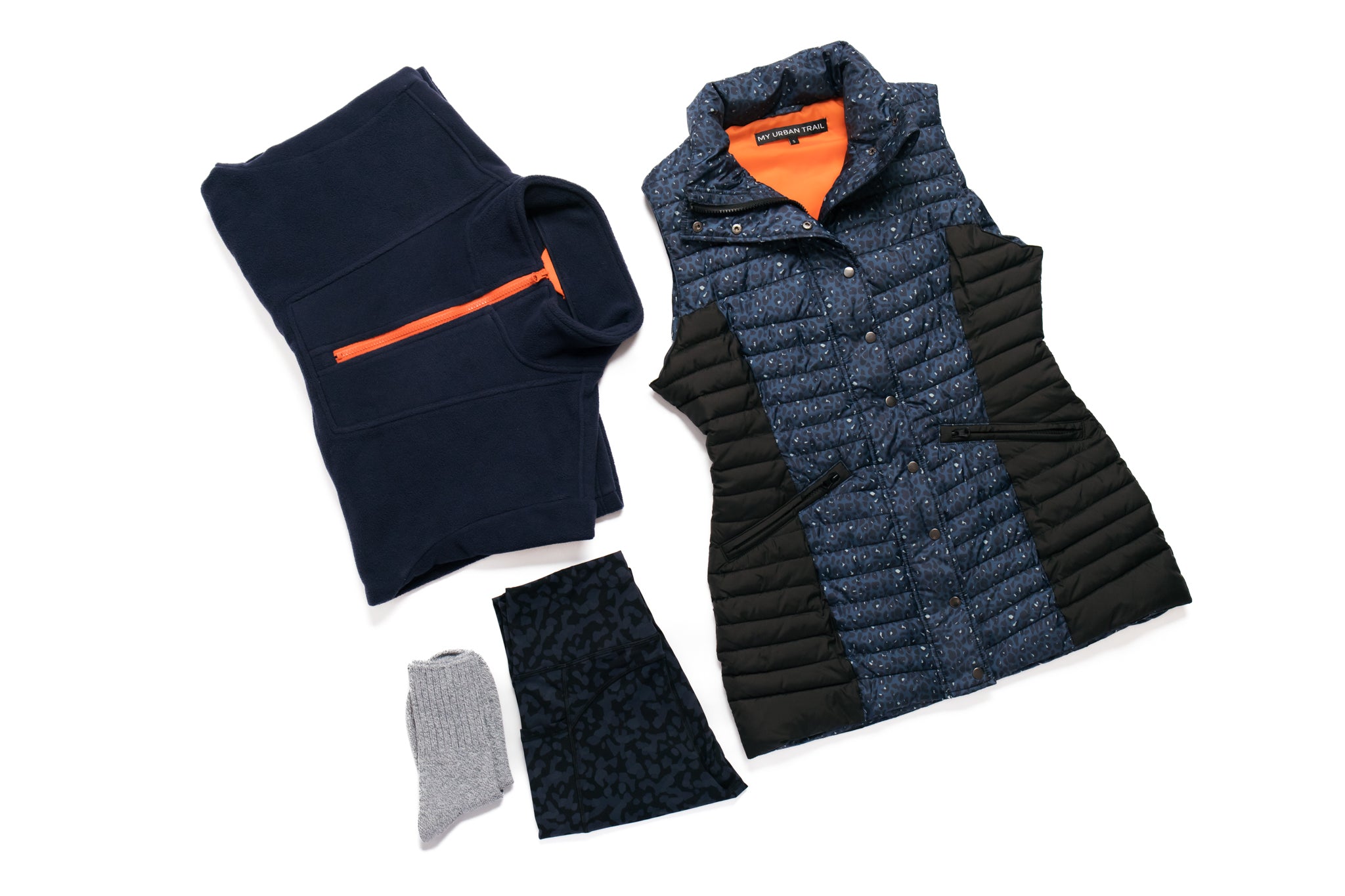 GET-UP-AND-GO Navy Leopard Silhouette Gilet
Stroll in style in our first gilet! The same stunning feminine silhouette of our EXPLORE puffer jacket, our GET-UP-AND-GO GILET will make you feel ultra feminine and confident! A super versatile piece that undoubtedly traps in that bodyheat, making it the perfect winter warmer companion.
Features
- two-way zip (zip from the bottom-up as well as top-down) for max comfort when sitting down ie cycling, hore-ridingetc
- 2 deep front pockets, positioned next to the stomach, enabling your hands to benefit from the heat of your stomach.
- Internal zipped pocket suitable for your phone
- Fitted silhouette design provides flattering, contoured, design.
Washing Instructions:
30 degree wash., do not tumble-dry
GET-UP-AND-GO Navy Leopard Silhouette Gilet