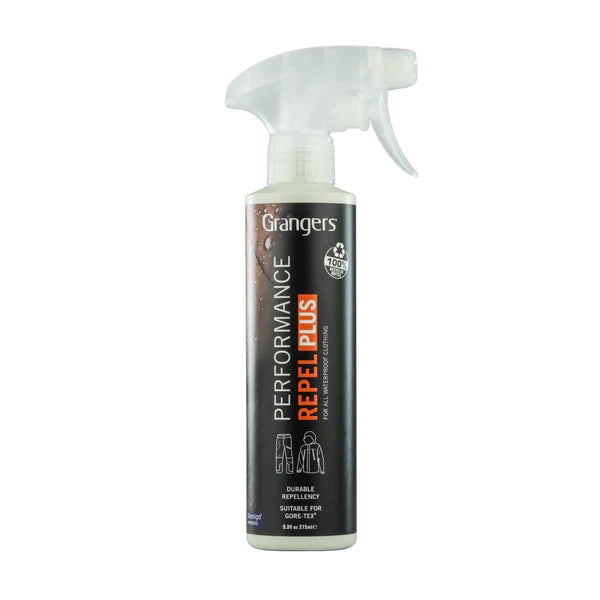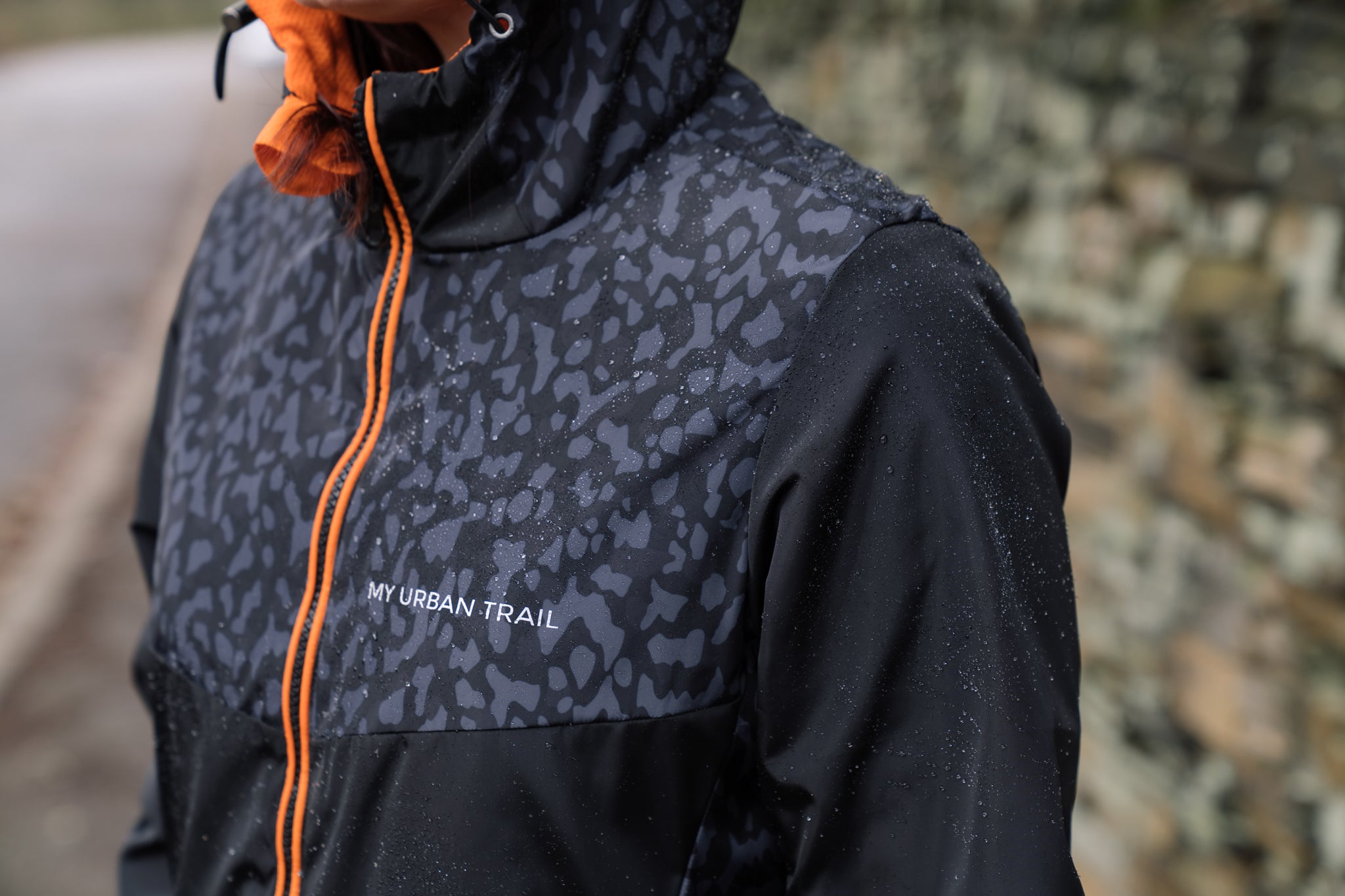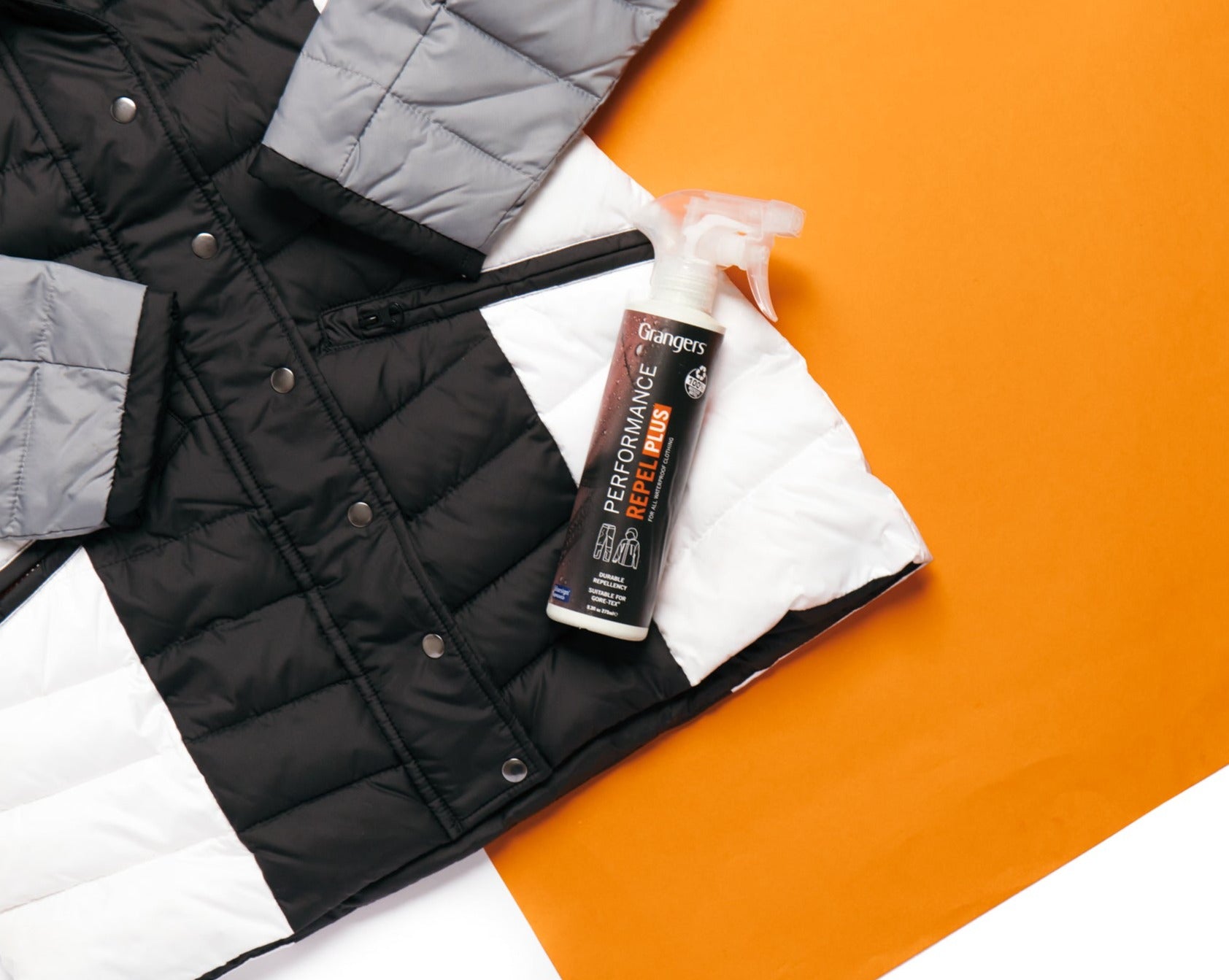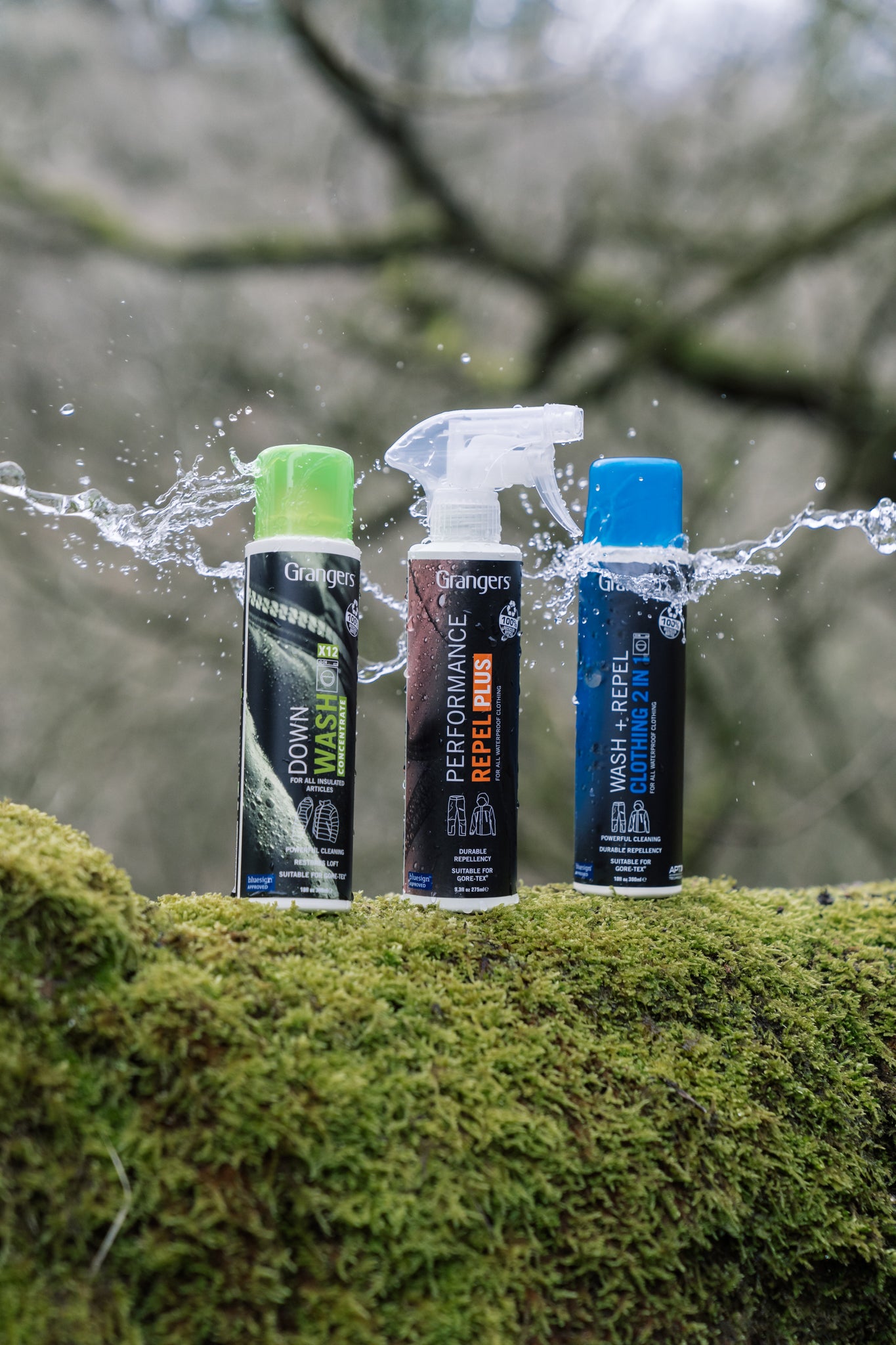 GRANGERS PERFORMANCE REPEL PLUS
Let's get you dancing in the rain for longer! This easy-to-use, spray-on protector can not only provide longevity for restoring the water-repellent coating on your gear but also provide a layer of repellency on 'non-waterproof' products i.e. our EXPLORE Puffer Jackets and our ESCAPE Fleece! So what are you waiting for! Get spraying and stay protected and happy even if the weather may be miserable.
Why we love it!
- Superior repellency
- Maximises breathability.
- 100% Recycled bottle
- Neutral smell.
How To Use: 
• Spray directly onto a freshly-cleaned, damp garment, focusing more on areas prone to abrasion or seepage i.e. shoulders.
• Remove any excess product with a clean cloth.
• Hang up and allow to dry naturally
GRANGERS PERFORMANCE REPEL PLUS